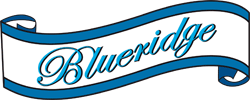 Blueridge Guitars
Designed and specified by Richard Keldsen, long a fixture in the music industry in the US, the line of Blueridge guitars are designed and built with few compromises. It's as if someone took a 1937 Martin D-18 to a new factory in China specifically built to replicate one of these sought after guitars. ... And they very nearly "nailed it"! And they took a 50's 000-18 and 000-28 as well as an early 20s 0-18 and 0-28. I'm not sure if I'm supposed to say the "M"-Word" in a description like this. But one look at these guitars and you know where the inspiration came from. They are an "homage" to the finest of the golden-age of flat-tops.
These are some of the best student level instruments a person can own. In fact, it is not uncommon to see professional musicians using one of these instruments on the road preferring not to risk their more valuable vintage axe.
We have chosen to represent only a few of their models largely due to limited space in "The Little Guitar Store That Could" so we don't offer the laminate series of guitars, nor to I offer the "MOTS" (Mother of Toilet Seat" models).
Instead, I feel that the models on offer represent the most amazing value currently available in a "Martin" style guitar.
Available Models




BR-243

000 size
Solid Mahogany Back & Sides
Solid Spruce Top
Prewar Bracing
Ebony f-board


USD$1 195
email for information

BR-240

Dreadnaught
Solid Mahogany Back & Sides
Solid Spruce Top
Prewar Bracing
Ebony f-board


USD$1 195
email for information

BR-341

0 size
12-fret
Solid Mahogany Back & Sides
Solid Spruce Top
Copy of 20's Martin


USD$1 095
email for information

BR-361

0 size
12-fret
Solid Rosewood Back & Sides
Solid Spruce Top
Copy of 20's Martin


USD$1 395
email for information